Veterinary Preventive Care
Upfront Pricing | Walk-ins Welcome
Find a Location for Pricing, Hours & More
Search by ZIP Code:
The best way to ensure your pet lives a healthy, happy life is to take a proactive approach to their health and wellness. Every animal has unique needs, so we offer a variety of ways for you to get necessary, non-emergency care that's right for you and right for them.
Stop in with your pet for a specific vaccination, diagnostic test or service—there are no appointment costs or office visit fees, so you only pay for what you really need.
View Individual Services
Keep your pet up to date on core, vet-recommended vaccinations with one of our bundled service packages—and save a bundle while you're at it!
View Service Packages
With these exclusive benefits, you can be proactive and keep up with your pet's constantly-changing needs plus avoid easily preventable diseases.
View Pet Wellness Plans
Your pet's health is always our number one priority—however, we are not an emergency clinic.
Our focus is on preventive care to promote lifelong wellness.
What Pet Parents Say About Us
The entire staff was not only friendly and knowledgeable, but seemed to prioritize making the dog's experience as comforting and compassionate as possible.
Kathy M.
Awesome experience! Knowledgeable and friendly staff, super convenient, great hours for working people, great prices!
Stefanie G.
The staff is knowledgeable, friendly and helpful. They seem invested in helping to keep my pets healthy. Locations are convenient and reliable.
Corinne C.
Understanding your pet's health needs is no small task. Our national team of veterinarians is here to help with tried-and-true tips and expert advice so you can take control of your pet's health!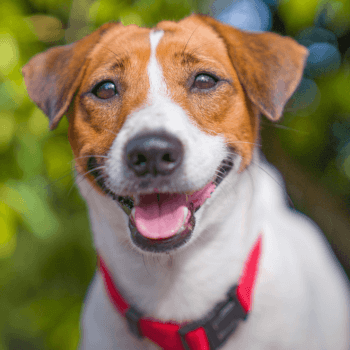 Protecting your pet from rabies is easy and affordable. Learn about the rabies vaccine and why it's important.
read more